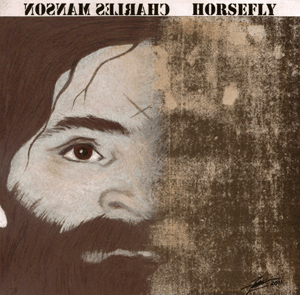 Also available at Parasitic Records.
A solid stream, flowing through five different movements, from Charles' cell during the wolf's hour.
Charles plays for sixteen minutes and sixteen seconds, unedited.
A beautifully intense moment- marked in time.

An amazing piece- cover art by Zeena Schreck. Insert with lyrics and "Talking To You From Another World", by Nikolas Schreck.
Gatefold collage of Charles Manson property. Review from Heathen Harvest.

If you would like to order you can either "add to cart" here and proceed through paypal- or send well concealed cash, money order, or check to:
THE ZOU-A.T.W.A.R.
PO BOX 461058
ESCONDIDO,CA 92046-1058
Please be sure that the address for shipping is correct. US shipping($4) | WORLD shipping($8).